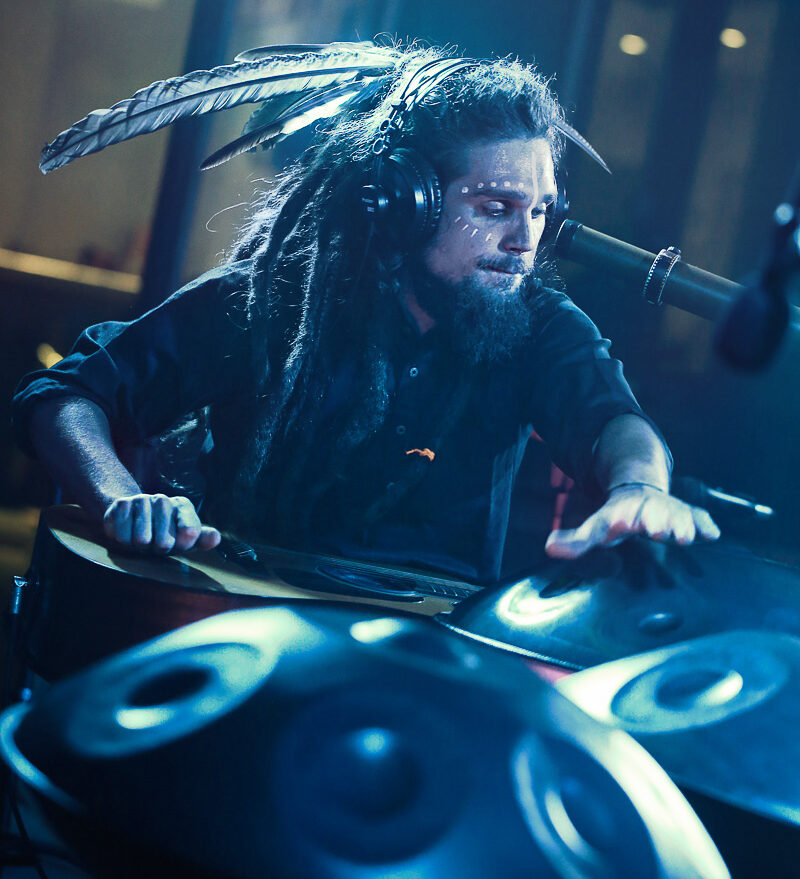 « When both hemisphere of the brain works together to create a new music rooted in distant past »
Waagal is a one man band from multi-instrumentalist Erwann Texier-Harth. Guitar, didgeridoo, handpans, kashaka, kalimba and others instruments are played simultaneously to create a solo performance where the musician keeps pushing his limits. Drawing from music and cultures around the world, Waagal mix thousand-year-old sounds and innovating rhythms.
After playing in the streets of Europe, Waagal brought his music on stages and festivals touring Europe in 2018 and 2019 and India in early 2020.

He released 2 albums, 4 EPs, 1 compil album and several collaborations and videos some of which hits millions views.

His new and third studio album "Monad" released on October 1st is available here.
Find more on:
Featured Videos